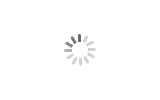 Continuous Annealing And Pickling Line cold rolled stainless steel coil
Brand Strong
Product origin China
Delivery time 120
Supply capacity 50
The Pickling Line production line is a steel strip with continuous unwinding, annealing, peeling, shot blasting, pickling, cleaning, blowing dry, winding and other processes to achieve the required surface requirements. The unit adopts ac frequency conversion PLC microcomputer control, with speed, tension, current, full digital display. The production line has the advantages of stable and reliable performance, high cost performance and investment.
Download
Continuous Annealing And Pickling Line cold rolled stainless steel coil
Continuous Annealing And Pickling Line
Application:
continuously annealing and pickling stainless steel strip coil; remove oxides and release residual stress.
Product Descrption:
1) Equiped with driving terminals

2) inlet/outlet loopers for continuous operation
3) PLC control system
Specification:
Type: Horizontal
Heating method: Oil, Gas, Electricity
Protective gas: none
Strip thickness: 1.5-4.0mm
Strip width: 600-1350mm
Max. output: 300MT/day
Images of the line: