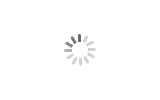 Continuous hardening and tempering line for high carbon steel strip
Brand Strong
Product origin China
Delivery time 90
Supply capacity 100
Strong Metal was the first Chinese manufacturer of continuous hardening and tempering lines for hardening high carbon steel strips;
This production line launching indicates that China has broken the decades-long technical barriers and monopoly due to European and American companies in the field of material production technology. Chinese companies no longer have to endure the situation of long-term high-price imports hardening strips.
Download
Continuous hardening and tempering line for high carbon steel strip
Carbon Steel Strong Continuous Hardening And Tempering heat treatment Line
Application:
this line is for continuously hardening and tempering strips of saw steel, tool steel, tape steel, spring steel, stamping steel.
Product Descrption:
1)Continuous operation;

2)online quenching tanks;
3)quenching media can be water, oil, lead;
4)PLC temperature control;
5)PLC system control;
Specification:
Type: Horizontal
Heating method: Oil, Gas, Electricity
Strip thickness: 0.1-4.5mm

Strip width: 100-750mm
Max. output: 1.2MT/hour
Images of the line: