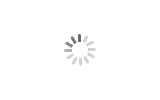 Horizontal continuous bright annealing furnace for cold roled stainless steel strip coil
Brand STRONG
Product origin CHINA
Delivery time 120
Supply capacity 50
1)Continuous annealing stainless steel strip or coil under controlled atmosphere; 2)Ammonia decomposing gas or H2 hydrogen gas as protective gas; 3) shear, welder, accumulator for continuous operation; 4)Degreasing and cleaning line can be integrated into the line; 5)PLC system for automativly controlling furnace temperature and driving system.
Download
Horizontal continuous bright annealing furnace for cold roled stainless steel strip coil
Application:
Continuous annealing stainless steel strip/coil under protective atmosphere to achieve bright surface(No oxidation) of the annealed strip/coil
Product Descrption:
1)This bright annealing line is laid out horizontally and equiped with driving terminals. The line realizes contininuous annealing stainless steel strip/coils under controlled atmosphere;

2)Protective gas can be ammonia decomposing gas or hydrogen to avoid oxydization on surface of annealed strips. With strong metal's patented sealing devices, the consumption of protective gas is reduced to industrial minimun level;
3)Strong Metal sole patented muffle design for the furnace ensure low energy cosnumption and long service time up to 5 years. It set a new high norm for the industry;
4)The line can be equiped with strip accumulator(we call looper) according to customer's production requirment which realizes non stop processing during loading and unload strip coils;
5)Degreasing line can be integrated into this annealing line according to production requirement;
6)The bright annealing line is auto controlled throught PLC for controlling furnace temerature system and driving system, which realize high automization for the production.
Specification:
Type: Horizontal
Heating method: Oil, Gas, Electricity
Protective gas: Ammonia decomposing gas or hydrogen
Strip thickness: 0.25-2.0mm
Strip width: 600-1350mm
Max. output: 300MT/day
Images of the line: