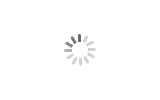 gas fired muffle heating furnace for bright annealing line of stainless steel strip coil
Brand STRONG
Product origin CHINA
Delivery time 45
Supply capacity 100 lines
Gas fired + muffle heating technology is the most advanced heating method for continuous annealing stainless steel coil strip. Muffle works as a big heat radiant tube which transmits heat evenly to the stainless steel strips. Even heating of the strip is very important to the constant quality of annealing process output. Strong Metal has in-house furnace design and manufacture of heating furnaces for bright annealing facilities.
Download
gas fired muffle heating furnace for bright annealing line of stainless steel strip coil
Gas fired + muffle heating furnace

Bright annealing line for stainless steel strip coil adopt muffle heating furnace to achieve even heating on stainless steel coil inside the furnace. The structure of the muffle heating furnace includes muffle, refractory, structure shell, combustion system and temperature automation control system.
Advanced technologies on the heating furnace:

High-speed burner
• Ultra-high-speed gas burner, the burner outlet speed can reach up to 180m/s
• Multi-stage air supply combustion, high efficiency entrainment of flue gas in the furnace, low NOx generation
• The burner air-fuel ratio has a wide adjustment range, which can still maintain Maintain stable combustion
• Burner power 30~1400kW, a total of 11 specifications are available
• The gas solenoid valve adopts slow opening gas solenoid valve
• Low power direct ignition, wide ignition range
Thermocoupler
The muffle furnace is divided into multiple heating zones according to size. Each zone has thermocouple to monitor temperautre.
PID heating control
Automatic PID control on each burner to precisely control the temperature inside the furnace. Uniform heat distribution and precision control according to annealing heating process requirement.

Digital simulation technology
Using computer simulation technology to simulate the heat distribution in the furnace, allowing users to monitor the temperature in the furnace in real time.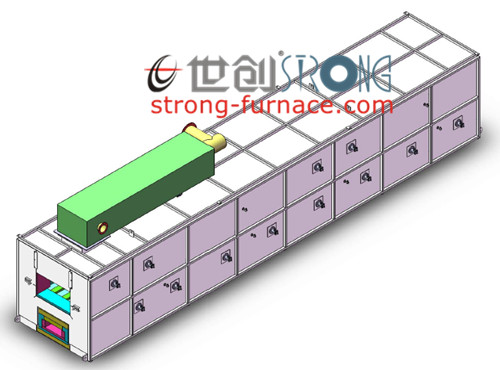 Muffle furnace modeling
Custom design of muffle furnace
Strong Metal offers individual design and construction service according to heat treatment process requirement.

Application on bright annealing line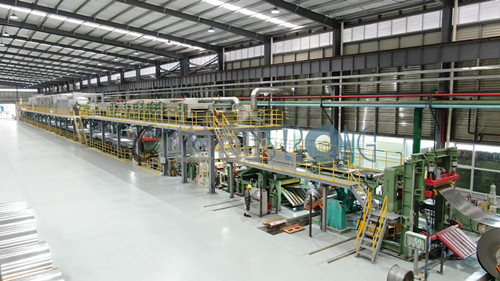 Continuouse bright annealing line for broadband stainless steel coil